Consulter cette page en version

Française
Media, artists and politics speak out about our method
With MyBuBelly, all opinions are to be taken seriously.

Since the method is 100% natural, and designed and supported by doctors, we have no concerns about the health of the women who follow it.
Being able to choose the sex of your baby isn't going to turn the world upside down. This is not eugenics or genetic manipulation.
It's just a method based on nutrition and cycle monitoring. In other words, you eat healthy, balanced food and choose the right dates to have intercourse.
The goal is to help the winning sperm in the race towards the egg. You choose to help the X's or Y's, depending on what you're looking for.
And by achieving this goal, the method simply creates happy families.
But we know that it's also important to reassure people about what we're doing, and about how it might be interpreted.
So asked several leaders from very different backgrounds for their opinion on the idea behind the method.
Bioethics and reproductive medicine
The opinions of wise men
Initially, we wanted to get the opinions of people who think about bioethics questions daily, whether through their profession, their activity in this field, or their authority in this field. That's when we had to break things down. Here, we've chosen to focus on these people's view of a natural method that helps to choose the sex of your baby. An expert opinion on ethical issues.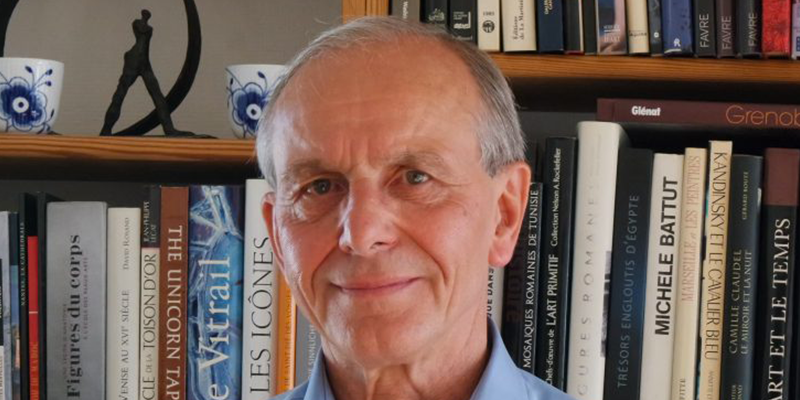 I'm Axel Kahn.
I'm a geneticist, Director of Research at INSERM, former Director of the Institut Cochin and former President of the University of Paris Descartes. I was also a member of the National Ethics Committee (CCNE).
I obviously am opposed the use of genetic manipulation or embryo selection to choose the sex of one's baby. But if it's a natural method, why not try it?
However, we must be very careful where we tread. Because even if demand is balanced in Western countries, this might not be the case on other continents, where the preference has always been to have a male child.
Apart from that, I have no problem with couples wanting to have a girl or a boy, a desire that's as old as humanity itself, if it can be done through natural methods.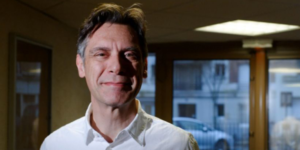 Hervé Chneiweiss
My name is Hervé Chneiweiss. I'm a neurologist at the Pitié-Salpêtrière Hospital.
I have been chairman of the Inserm ethics committee since 2013, and member of the National Consultative Ethics Committee (CCNE) for Life and Health Sciences, also since 2013. I am also the research director of the Neurosciences laboratory at the Institut de biologie Paris-Seine,  and editor-in-chief of the scientific journal Médecine/sciences.
The underlying question is obviously to prohibit any discrimination against girls, as is unfortunately still the case in some states in India or in some Asian countries.
But for balancing a family (like in Israel, when a family already has 4 children of the same sex), it's not the same. It's a desire to have one more child.
This raises questions about the family's well-being, as well as the well-being of the future child who will be even more loved if he or she contributes to this family balance.
So it's no longer a question of discrimination, but rather a question of the family's mental health that is at stake. So it's a debate that's worth having.
I think it would be very interesting to conduct studies on this desire for children, of wanting to choose the sex of the baby. Where does this desire come from? What imbalance does it come from? How will the desired child grow up? What will his/her relationship with his/her siblings be like? The better we are able to answer these types of questions, the more feedback we will have, and the more detailed an opinion we will have on this subject.
In any case, I hope that your support in the pre-conception phase will enable parents to resolve these issues in order to fully experience the joy of being a parent, regardless of the child's gender.
Je pense d'ailleurs qu'il serait très intéressant d'approfondir les études sur ce désir d'enfants, de choix de sexe de bébé. D'où vient ce désir ? Par quel déséquilibre est-il passé ? Comment grandit l'enfant désiré, ses relations avec la fratrie. Plus nous répondrons à ce genre de question, donc plus nous aurons des retours d'expériences, et plus nous aurons un avis circonstancié sur ce sujet.
J'espère en tout cas que votre accompagnement pré-conceptionnel permettra aux parents de résoudre ces questions afin de vivre pleinement le bonheur d'être parent, quel que soit le sexe de l'enfant.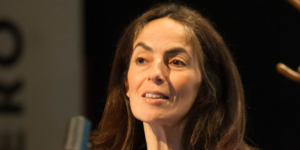 Nelly Achour-Frydman
I'm Professor Nelly Achour-Frydman. I'm a reproductive biologist, head of the in vitro fertilization laboratory at Hôpital Antoine Béclère and professor at the Faculté de Médecine du Kremlin Bicêtre. I am also in charge of CECOS, the Centre de conservation du sperme et des gamètes (Centre for the conservation of sperm and gametes).
I started my residency when the first law on bioethics was passed, on 29 July 1994. This law defines, among other things, the requirements for a couple made up of a man and a woman of childbearing age in order to be able to use assisted reproductive technology. The goal of assisted reproductive technology is strict: to resolve medically proven infertility issues or to avoid the transmission of a particularly serious genetic disease. But the law is always changing. It was revised in 2004 and again in 2011. And it is currently being revised again (Editor's note: this was written in March 2018).
I understood from the beginning of my residency that I was entering a field that was going to be highly regulated, and that change would not necessarily come quickly.
Religious leaders
We set out to seek the opinions of people who we thought were most concerned about the ethical issue, people whom our society looks to for moral guidance, whether or not you are a believer: religious leaders.
These people are used to providing guidance, to hearing confessions, and some even support couples who are having difficulty having a child.
So we were able to find some common ground.
The answer was clear: The success rate for choosing isn't 100%; we're not talking about genetic determinism. It's determinism only insofar as you can determine the type of food and the date of intercourse. Therefore it's a traditional choice that doesn't present any ethical problems.
Religious leaders were even surprised that we came to them to ask them if they thought a natural method to help choose the sex of their baby was ethical! No one could see what the problem could be.
They're used to providing guidance, to hearing confessions, and some even support couples who are having difficulty having a child.
Media, artists, politicians..
We asked them for testimonials, opinions, a personal story or simply for support. Thanks to all of them for getting back to us so quickly!
emander si une méthode naturelle aidant à choisir le sexe de son bébé était éthique ? Personne ne voyait le problème. 
Ils ont l'habitude de l'accompagnement, de la confession. Et certains soutiennent les jeunes couples qui ont des difficultés pour avoir un enfant.
The Chief Rabbi of Paris Michel GUGENHEIM
Luc Olekhnovitch
Pastor of the Union of Free Evangelical Churches
Pastor of the Union of Free Evangelical Churches, Luc Olekhnovitch
I am a pastor for 25 years of the Union of Free Evangelical Churches, member of the Ethics Committee and Society of the Protestant Federation of France.
Media, artists, politics …
We asked them for a testimonial, an opinion, a personal story or simply support. Thank you to them for responding spontaneously.