Lire la version

Française
Testimonials from our Expert Comitee
This is the story of a unique collaboration.
It's the story of well-known leaders who one day found themselves participating in an adventure that brought together specialists from all the fields that focus on the gift of life: diet, gynaecology, sexuality, psychology, endocrinology, naturopathy, paediatrics… And even ultrasounds. 
From this unprecedented union, there emerged an easier, faster, more efficient and even more pleasant method than ever before. 
Here are the testimonials of the team who contributed to the development of a complete and relevant programme that has become the global standard for pre-conception coaching. With the aim of sharing happiness and harmony with as many families as possible.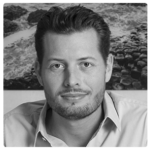 Raphaël Gruman, nutritionist
Raphaël GRUMAN specialises in personalised diets as well as nutrition for pregnant women, babies, children and teenagers. Raphaël GRUMAN is also the author of a dozen books on nutrition and a regular guest in popular media.
Raphaël Gruman developed the dietary programme with Gwen Rassemusse. In his part of the app, he gives guidelines and recommendations on many issues that can be encountered. He made sure that the menus and recipes were perfectly balanced.
The dietary program lasts at least 3 months.
Before that, there won't be a significant enough increase, decrease or stabilisation of the pH to really boost your chances.
"
The concept behind the MyBuBelly method.
Coaching to make the method simpler.
A method for the whole family to follow.
A slip-up? It's all about balance.
A method that boosts fertility.
Safe dietary supplements.
How long does it take to change my pH?
Advice sheets to make the method easier.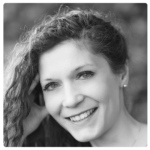 Gwen Rassemusse from S'cuiz in, culinary expert
S'Cuiz in is a Parisian culinary design agency that transforms beauty into deliciousness. And vice versa.
Gwen Rassemusse's role is to facilitate and strengthen the dietary programme.
Her advice sheets give tips to help the subscriber adapt the method to her daily life, her constraints, her tastes, her desires… (For example a food intolerance, a snack craving, or if you want to treat yourself with a particular food). "There's always a way to adjust the method to each person.
You have to see the diet as a balance between eating favourable and prohibited ingredients. If you slip up, it's not too big a deal. You'll just need to balance it out with several authorised foods.
Easy method and suitable for all.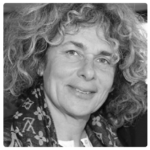 Veronica BIED DAMON, gynaecologist
Dr Véronique BIED DAMON is a gynaecologist specialised in reproductive medicine since 1994. She practices all medically assisted reproduction (MAR) techniques in the management of the infertile couple.
She is particularly interested in the impact of psychological and environmental factors (pollutants) on fertility.
She has been working for 4 years in a "gynaeco-psychology" team with Valérie Grumelin, psychologist. They have developed a method (ORIUS or Original Regression Intra Uterine Stimulation) that allows women to free themselves from any negative conditioning and imprints on her fertility in order to help her conceive.
Véronique BIED DAMON specialises in reproductive medicine, and has developed advice sheets on fertility, ovulation, cervical mucus, your cycle, your partner's fertility… Because it's important to know how your body works!
During consultations, I've often noticed that when a patient really has a deep desire to have a girl or a boy, she'll go on the Internet, searching around for miracle recipes. She'll whip up her own little cocktail and often it's not very effective, or even dangerous. The advantage of the MyBuBelly method is that it combines the only two concepts based that are based on science: diet (pH) and timing in relation to ovulation. And above all, the patient is coached–she's not left to her own devices during the process. She feels supported, and as a result, she feels less stressed.
Having a guide helps her helps avoid making mistakes as she's out there alone trying to figure out how things work.
How does the method work?
No special position needed to conceive.
When do I need to stop using contraception?
Beware of endocrine disrupters.
A method without any health risks.
Watch out for vaginal cleansers!
A method for all women (irregular cycles, insemination)
Can I use the method after a miscarriage?
Can the method be used during breastfeeding?
Can I use the method after childbirth?
It's always best to consult your doctor.
How to deal with ovulatory disorders?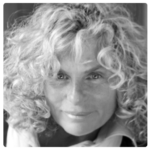 Valérie Grumelin, psychologist
Valérie GRUMELIN, a psychologist and psychotherapist based in Paris,  studies the connection between body and mind, and in particular, the influence of the mind in infertility.
In partnership with Dr BIED DAMON, she helps patients who have faced several unsuccessful attempts at pregnancy to combat their psyche and free their minds. Valérie GRUMELIN gives advice and her unblocking technique on her website «Le Guide de l'Infertilité*».
The psychological aspect is particularly important during the preconception period. Valérie Grumelin is also a specialist in fertility issues. She has prepared advice sheets for our method on the topics of psychological blockage, on not feeling guilty for wanting to choose the sex of your baby…
And she's even available to support subscribers who are interested in continuing to work with her after the method, if needed.
Sometimes the desire for pregnancy is present, but emotional and psychological blockages create what is called unexplained infertility. These emotional blockages can be caused by many different things: A trauma related to one's own birth or childhood, a phobia (or a shock), the fear of not being succeeding (because of age, family pressure, everyday worries…).
Often it's just your subconscious that is resisting, which keeps you from conceiving your baby.
The importance of coaching
Coaching is important. The coach is a guide, a daily adviser, and a good listener. Using the coaching properly will help you find an external source of strength that will give you the inner peace and emotional release needed to conceive your baby.
The importance of the coaching and Eve.
Working on any blockages you may have.
Factors that can block fertility.
Find out the gender of your child before birth.
Free yourself from miscarriage and other traumas.
Get support in case of disappointment.
Coaching to be reassured.
My quick tips for getting pregnant.
Recovering your gender identity with the ORIUS method.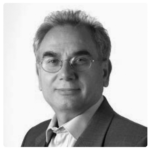 Dr Sylvain MIMOUN, gynaecologist, andrologist and sexologist.
Trained in various coaching techniques, Sylvain MIMOUN has been working in this field for over 25 years and has written numerous books.
Sylvain Mimoun provides precious advice for the method, with just one golden rule: trying to have a baby should be pleasurable. He breaks down all of the preconceived notions that you may have about sexuality and fertility.
There's no one sexual position that's going to help you have a girl or boy.
However, it's clear that monitoring your cycle plays an important role, due to the difference between X and Y sperm. The X sperm are stronger and the Y sperm are faster, so if you can  manage to time the dates of intercourse in relation to your ovulation, you'll have a better chance to be able to influence the sex of your baby.
The importance of coaching.
Sexuality: take the pressure off!
Having a girl or a boy? You need to target your ovulation
Psychology and fertility: be positive!
Sexual position and frequency of intercourse, listen to your own rhythm and desires.
Psychology and fertility in men.
Making a baby: More guidance means better progress.
The right age to have a baby.
Want to have a baby? Get your partner ready!.
To think better of each other, think of yourself.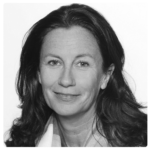 Isabelle Luquet, naturopath
Thanks to Isabelle LUQUET, the coaching covers topics like wellness and lifestyle that can be very useful when trying to conceive.
"Who hasn't dreamed of influencing nature to choose the sex of their baby?
What's most important to me as a naturopath is to remember that we're all different, so our needs are all different, as are our reactions. So you need to find an approach that respects each individual, her cycle and her health and avoids generalising and treating everyone like they're the same.
Personally, having been raised in a family where women played an important role in my daily life, I heard a lot about diets or traditional methods that were passed down from generation to generation in order to increase the chances of having a little girl or boy.
The idea behind naturopathy.
Naturopathy to help you get ready to conceive.
Learn how to recharge your batteries and avoid stress.
The importance of exercise.
Better nutrition through coaching.
About the MyBuBelly Method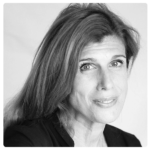 Dr Joëlle TUBIANA, endocrinologist specialising in nutrition
Joëlle TUBIANA specialises in the connection between nutrition and fertility. She has developed a list of tips to boost your fertility through your diet.
The MyBuBelly method allows you to take action without feeling judged. The woman comes to us with a question, wanting to choose the sex of her baby, and leaves in better health, with a body that feels better, and that she understands better. So it's got to be a good thing.
Fertility issues don't always need to have a medical solution, nor are they always complex.
All you have to do is take care of yourself, eat well, monitor your cycle, get to know yourself better and follow the basic recommendations that are so important (not smoking, exercising…).
MyBuBelly means telling yourself that it's all up to you, and that the things you thought were complicated at first don't always turn out to be in the end.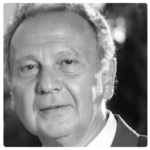 Alain Aknin, gynaecologist
Dr Alain Joël AKNIN is an obstetrician-gynaecologist and former Assistant Attaché for the Hôpitaux de Paris. He is also the former founder and director of the Clinique du Bien Naître, whose activity has been transferred to the Clinique Ste Thérèse
In medicine, you have to keep things simple for it to work, and as natural as possible. That's what I was drawn to in the MyBuBelly method. It's simple and natural.
What still gets to me a little bit is that some people still judge others harshly for wanting to choose the sex of their baby. Future parents who make this choice shouldn't feel guilty about it, because this desire is completely natural. When you've had five girls in a row, or five boys in a row, or for plenty other reasons, it's a real pain.
The testimony of Dr. Alain AKNIN, gynécologue.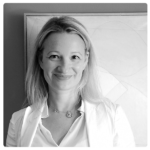 Dr Emmanuelle Barrali-Golstenne,
Radiologist specialised in paediatric and foetal imaging
(Centre d'échographie mère-enfant in Paris).
Radiologist who specialises in paediatric and foetal imaging, in charge of pregnancy and paediatric ultrasounds.
Former Internal Specialist in Radiodiagnostics and Medical Imaging.
Former Assistant Head of Clinic at the Hôpitaux de Paris (Radio Paediatrics Department at the Hôpital Necker-Enfants Malades in Paris). Former Practitioner in the Imaging Department of the Hôpital Franco-britannique in Levallois-Perret. Emmanuelle has co-written many publications on the topics of paediatric radiology and prenatal diagnosis.
In the context of a couple who have already had 3 girls or 3 boys, I fully understand that they want to have a baby of the opposite sex to balance the family. Even for the unborn child it would be better, he or she will be happier.
And I like the coaching aspect of the MyBuBelly method. It is important to support your patients, give them good advice, and check in with them regularly.
Often, they're completely in the dark. I want to get pregnant–what should I do? What am I supposed to eat? How can I understand my body? There are more and more women who have a hard time having children.
The support for this desire for pregnancy is good today, especially through nutrition.
In order to start off a pregnancy in good health.
Ultrasound scans to be done during pregnancy.

What we learn from each ultrasound.
Announcing the baby's gender.
Is it better to find out the sex of the baby at the ultrasound?
Using ultrasound to target your ovulation.